Would you like to easily monitor form usage on your site? With the dashboard widget for WPForms, you can quickly check how many entries each of your forms have recently collected. In this tutorial, we'll show you how to use the WPForms dashboard widget.
The WPForms dashboard widget will automatically appear as soon as you've installed and activated the WPForms plugin. To see it, you'll need to click Dashboard » Home in the left WordPress menu.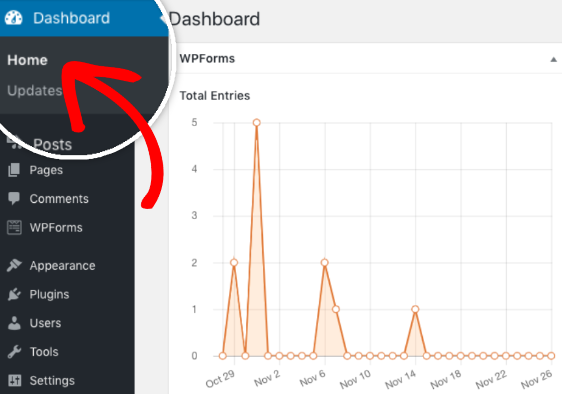 By default, the widget will display data for the previous 7 days. If you'd like to see more data, you can adjust the dropdown to view the last 30 days.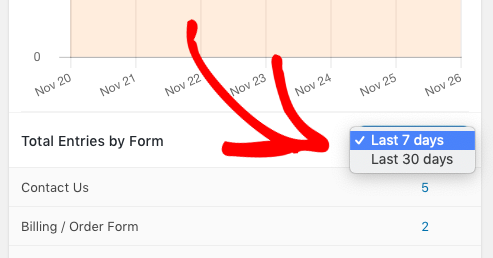 You can also choose to display data for just a single form. To do that, you'll need to click on the graph icon for the form you want to display.

If you later decide that you'd prefer to see all graph data, you can simply click the red X icon next to the form name.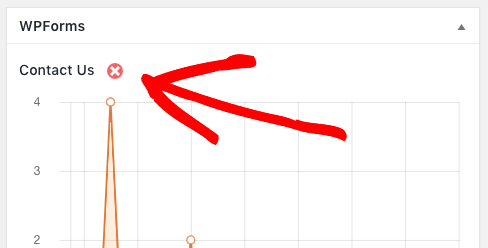 These options let you quickly jump between both form graphs and time frames. You can even hover over any point on the graph to see its date and entry count. Also, any changes that you make within the widget will be saved for the next time you return to your dashboard.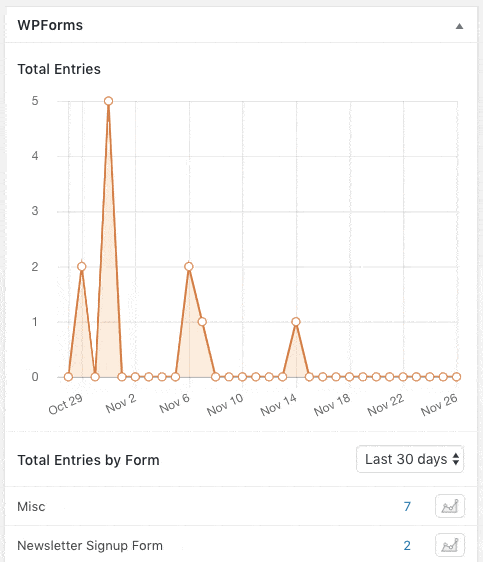 Additionally, you can quickly open the Entries page for any form by clicking on the entry count.

That's it! You can now use the WPForms dashboard widget to quickly view and monitor entry numbers and trends for your forms.
Next, would you like to see even more options for entries? Be sure to check out our guide to entry management, which answers all the most common questions about entries.